Worship of the Heart
Past Sessions
Saturday, August 5, 2017

•

13 Av 5777

-

8:00 PM - 8:45 PM
Saturday, July 29, 2017

•

6 Av 5777

-

8:00 PM - 8:45 PM
Saturday, July 22, 2017

•

28 Tammuz 5777

-

8:00 PM - 8:45 PM
Saturday, July 15, 2017

•

21 Tammuz 5777

-

8:00 PM - 8:45 PM
Saturday, July 8, 2017

•

14 Tammuz 5777

-

8:00 PM - 8:45 PM
Saturday, July 1, 2017

•

7 Tammuz 5777

-

8:00 PM - 8:45 PM
Saturday, June 17, 2017

•

23 Sivan 5777

-

8:00 PM - 8:45 PM
Saturday, June 10, 2017

•

16 Sivan 5777

-

8:00 PM - 8:45 PM
Saturday, June 3, 2017

•

9 Sivan 5777

-

8:00 PM - 8:45 PM
Saturday, May 27, 2017

•

2 Sivan 5777

-

8:00 PM - 8:30 PM
Saturday, May 20, 2017

•

24 Iyyar 5777

-

8:00 PM - 8:45 PM
Saturday, May 13, 2017

•

17 Iyyar 5777

-

8:00 PM - 8:45 PM
Saturday, May 6, 2017

•

10 Iyyar 5777

-

7:30 PM - 8:15 PM
Saturday, April 29, 2017

•

3 Iyyar 5777

-

7:30 PM - 8:15 PM
Saturday, April 22, 2017

•

26 Nisan 5777

-

7:30 PM - 8:15 PM
Saturday, April 15, 2017

•

19 Nisan 5777

-

7:00 PM - 8:00 PM
Saturday, April 8, 2017

•

12 Nisan 5777

-

7:00 PM - 8:00 PM
Saturday, March 18, 2017

•

20 Adar 5777

-

7:00 PM - 8:00 PM
Saturday, March 4, 2017

•

6 Adar 5777

-

5:30 PM - 6:30 PM
Saturday, February 25, 2017

•

29 Shevat 5777

-

5:30 PM - 6:30 PM
Saturday, February 11, 2017

•

15 Shevat 5777

-

5:00 PM - 6:00 PM
Saturday, February 4, 2017

•

8 Shevat 5777

-

5:00 PM - 6:00 PM
Saturday, January 28, 2017

•

1 Shevat 5777

-

5:00 PM - 6:00 PM
Saturday, January 21, 2017

•

23 Tevet 5777

-

4:30 PM - 5:30 PM
Saturday, January 14, 2017

•

16 Tevet 5777

-

4:30 PM - 5:30 PM
Saturday, January 7, 2017

•

9 Tevet 5777

-

4:30 PM - 5:30 PM
Saturday, December 24, 2016

•

24 Kislev 5777

-

4:30 PM - 5:30 PM
Saturday, December 17, 2016

•

17 Kislev 5777

-

4:30 PM - 5:30 PM
Saturday, December 10, 2016

•

10 Kislev 5777

-

4:30 PM - 5:30 PM
Saturday, December 3, 2016

•

3 Kislev 5777

-

4:30 PM - 5:30 PM
Saturday, November 5, 2016

•

4 Cheshvan 5777

-

5:30 PM - 6:30 PM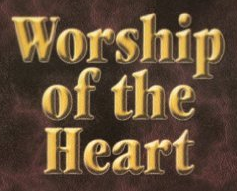 Join a vibrant discussion with Rabbi Suson and others every Shabbat afternoon between Mincha and Havdalah. Expound on the purpose of meditative prayer and explore the meaning and methods of communal worship. And nosh... of course.
Share Print Save To My Calendar
Thu, October 1 2020
13 Tishrei 5781
Become a Minyanaire in Two Easy Steps
Step 1: Check service times below.
Step 2: Click here and come to Shul!
Today's Calendar
Online Evening Minyan

: 6:30p
---
Friday Night
Kabbalat Shabbat Online Services

: 5:00p
Candle Lighting

: 6:30p
Shabbat Day
Candle Lighting
Havdalah
Erev Sukkot
View Calendar
Get our latest news! Subscribe to our email list
Thu, October 1 2020 13 Tishrei 5781